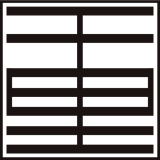 トラディショナル・スピーチは森田雅章が中心に活動する即興バンド。1997年より活動している。
その音楽は森田雅章のトランペットの即興、コンピューターでの演奏を中心に不定期メンバーを加えその時々様相を変える。
ライブでは静寂音楽とコメディ要素もみられる。
今回の録音は初の音源化となる。Yousei Suzukiとの2日間のセッションの録音からミックスされた音源になっている。
マスタリングはUeda Takayasu、カバーアートは伊藤直美が担当。

The traditional speech is the improvising band where Masaaki Morita is active in the center. This band moves into action from 1997.
This music increases an irregular member mainly on the improvising of the trumpet of Masaaki Morita, the performance with the computer;; sometimes change an aspect.
This band has quiet music and comedy element by the live performance.
As for this recording, the first sound source becomes becoming it. It becomes the sound source mixed by the recording of the 2-day session with Yousei Suzuki.
Traditional Speech/ Exercise of Group  
\1000/$9
27 Jan 2016 
CDR/snri-r02
Tape Only 50 copies/snri-c04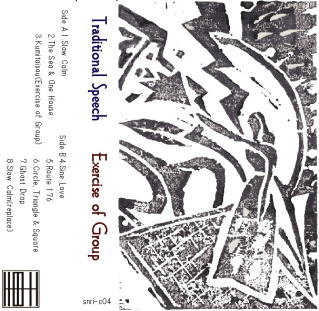 Bay on The Band Camp
Amazon
Itunes
※振込みで発送も承ります。メールを下さい。  
senrirecords@gmail.com